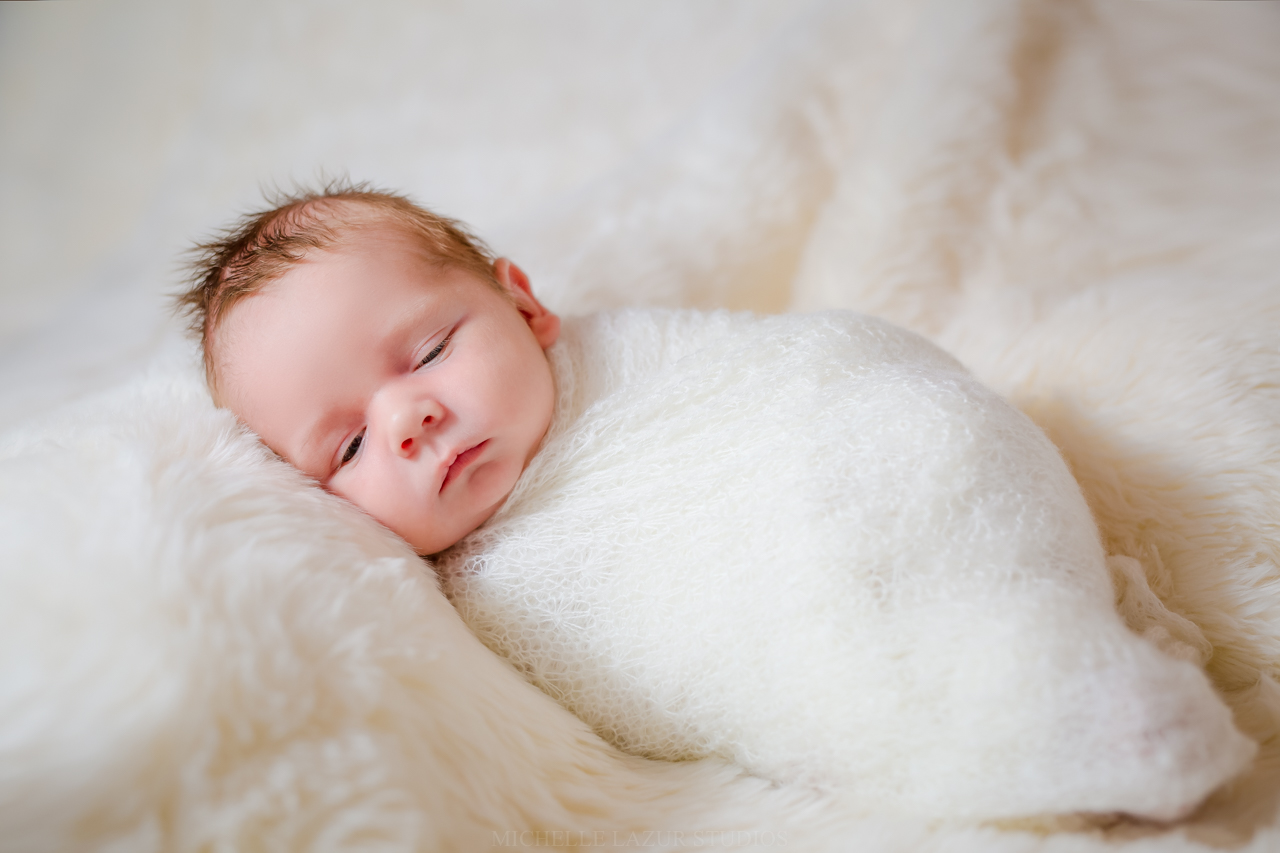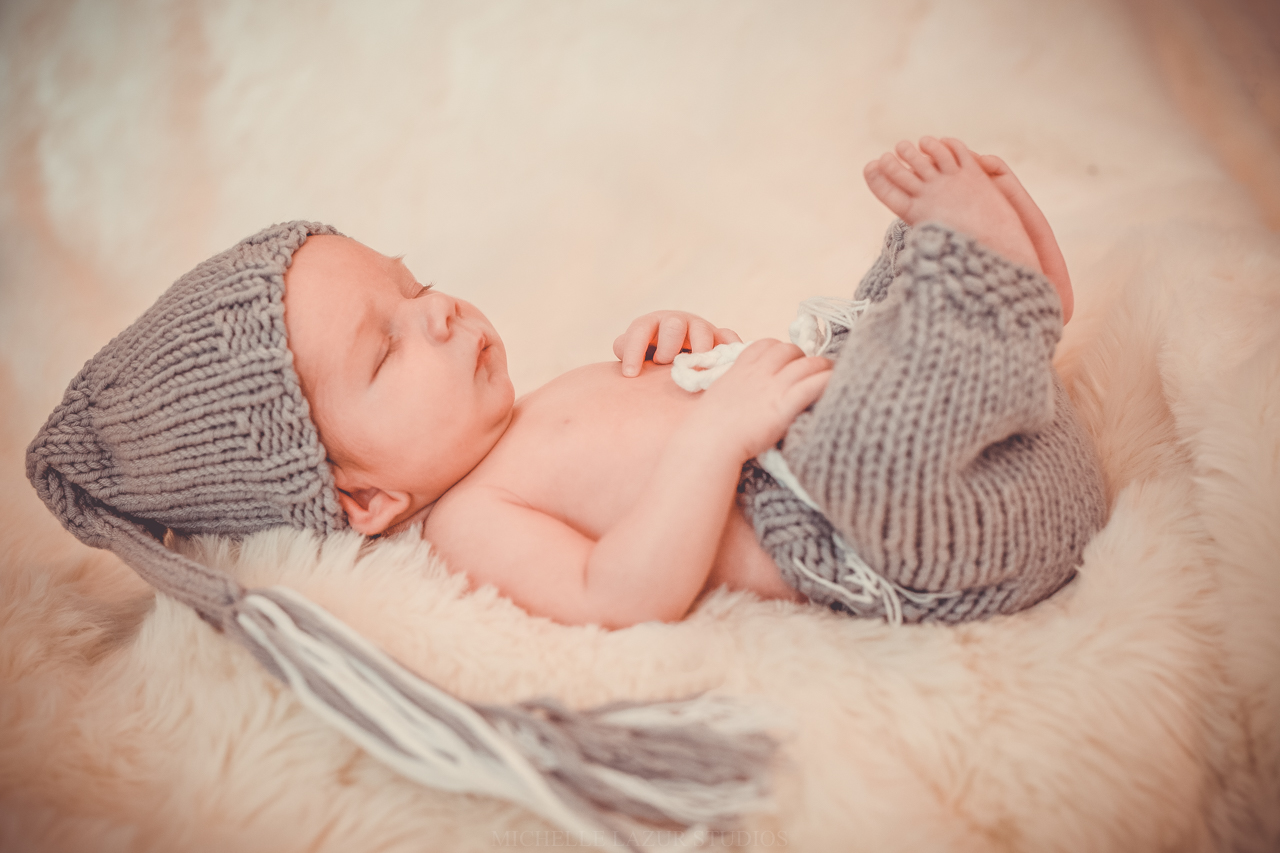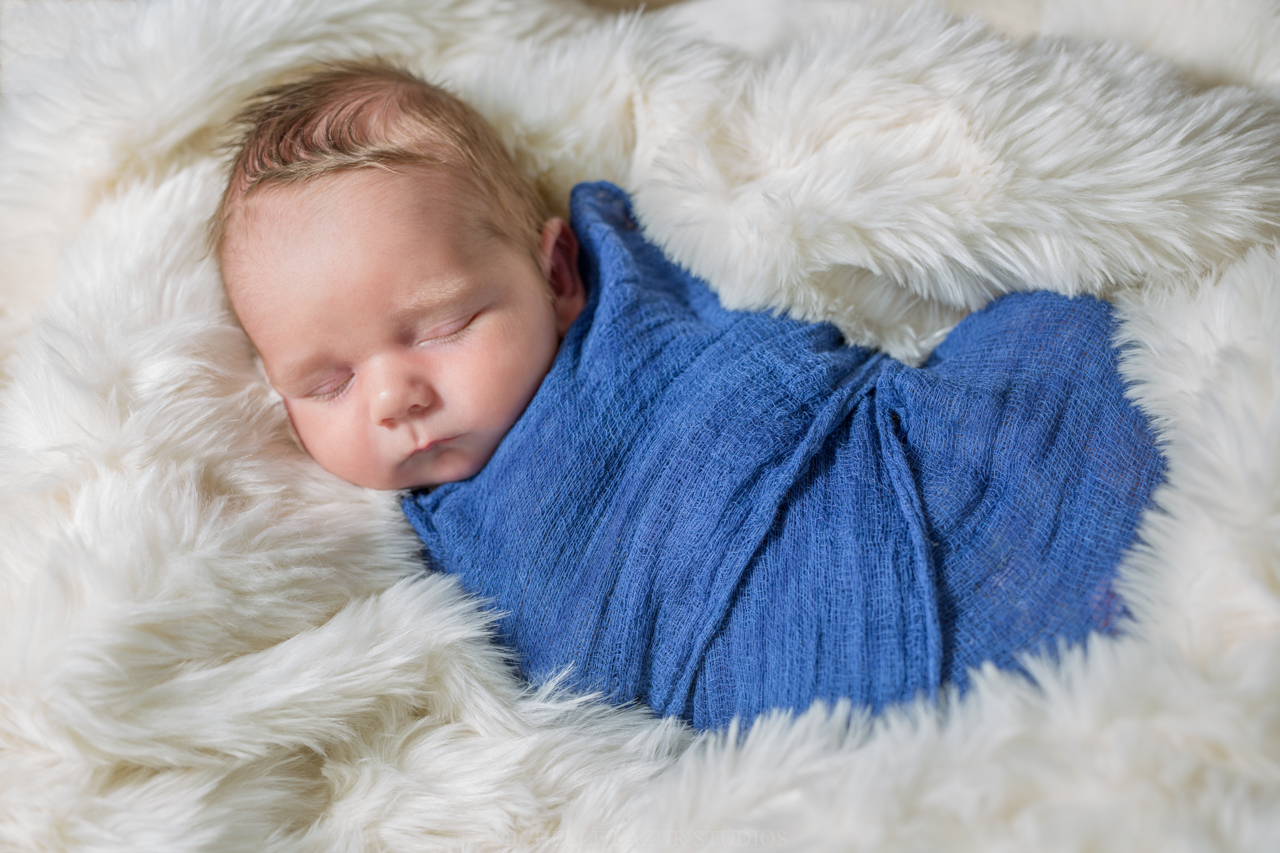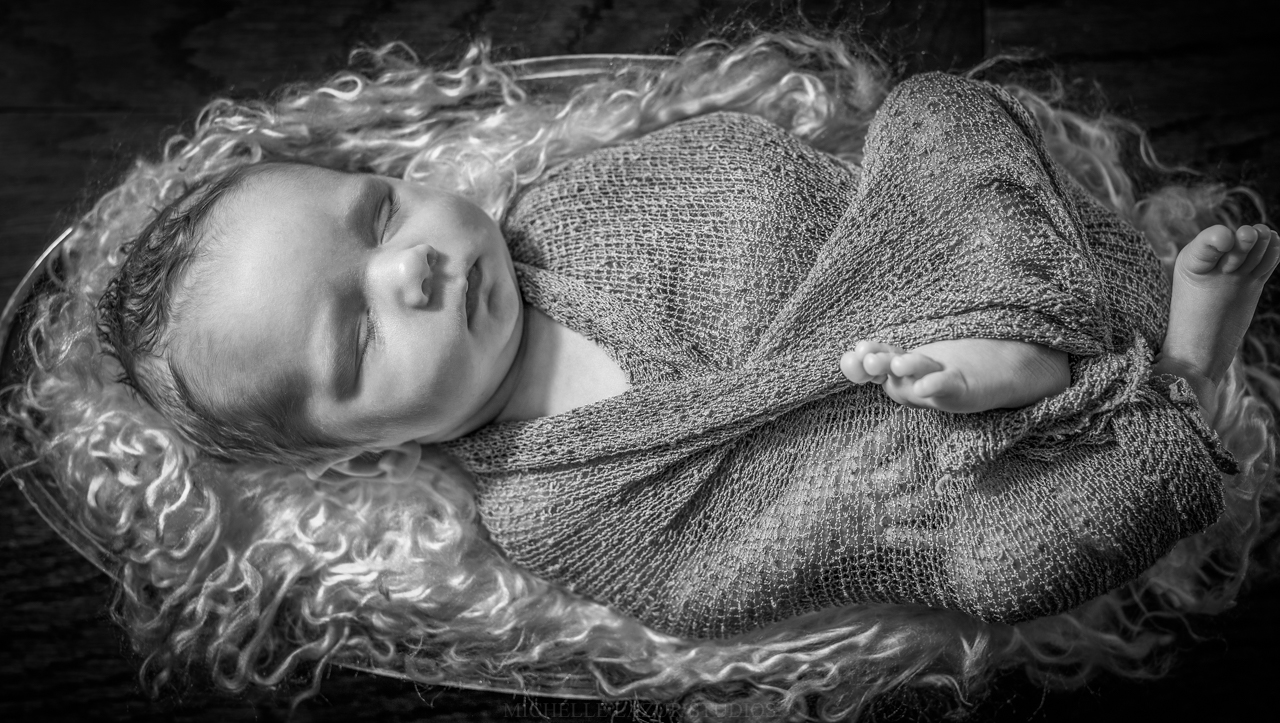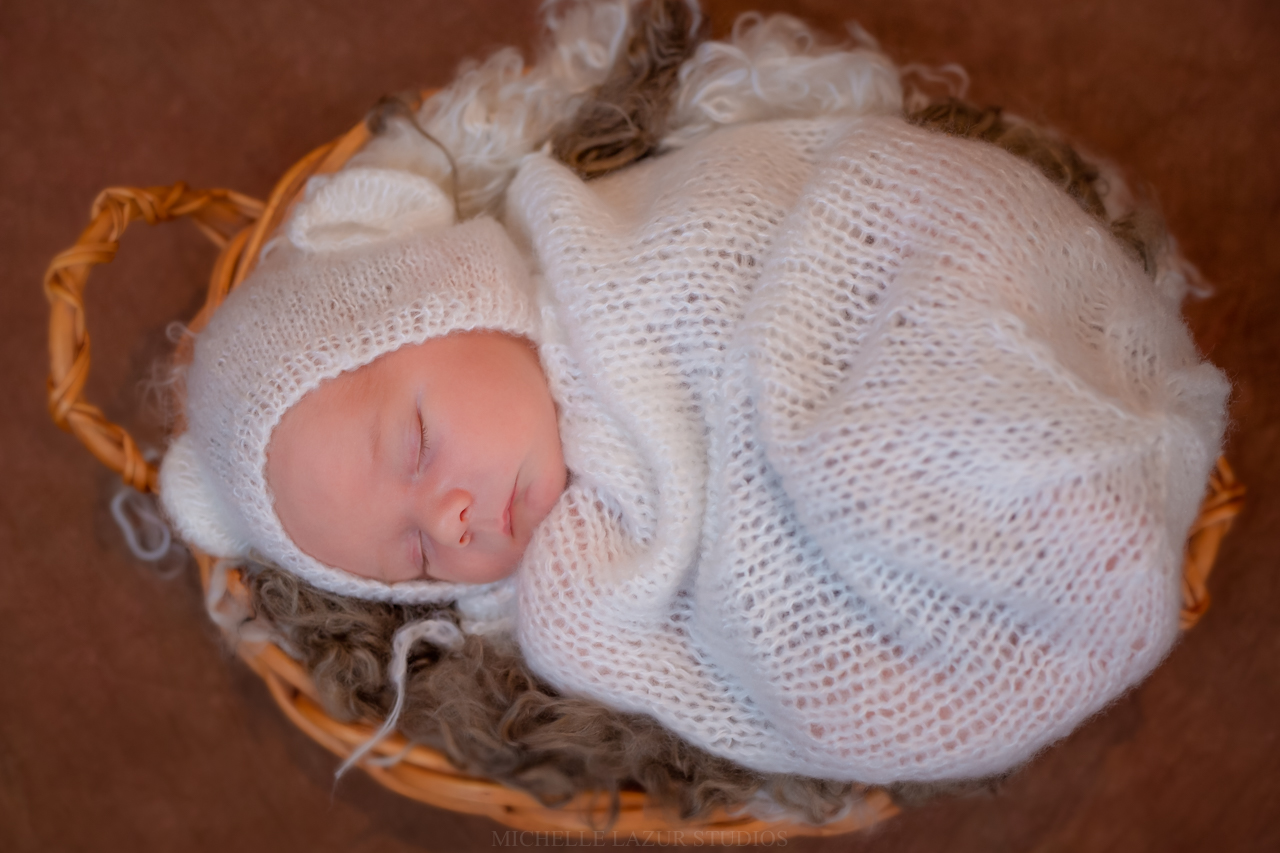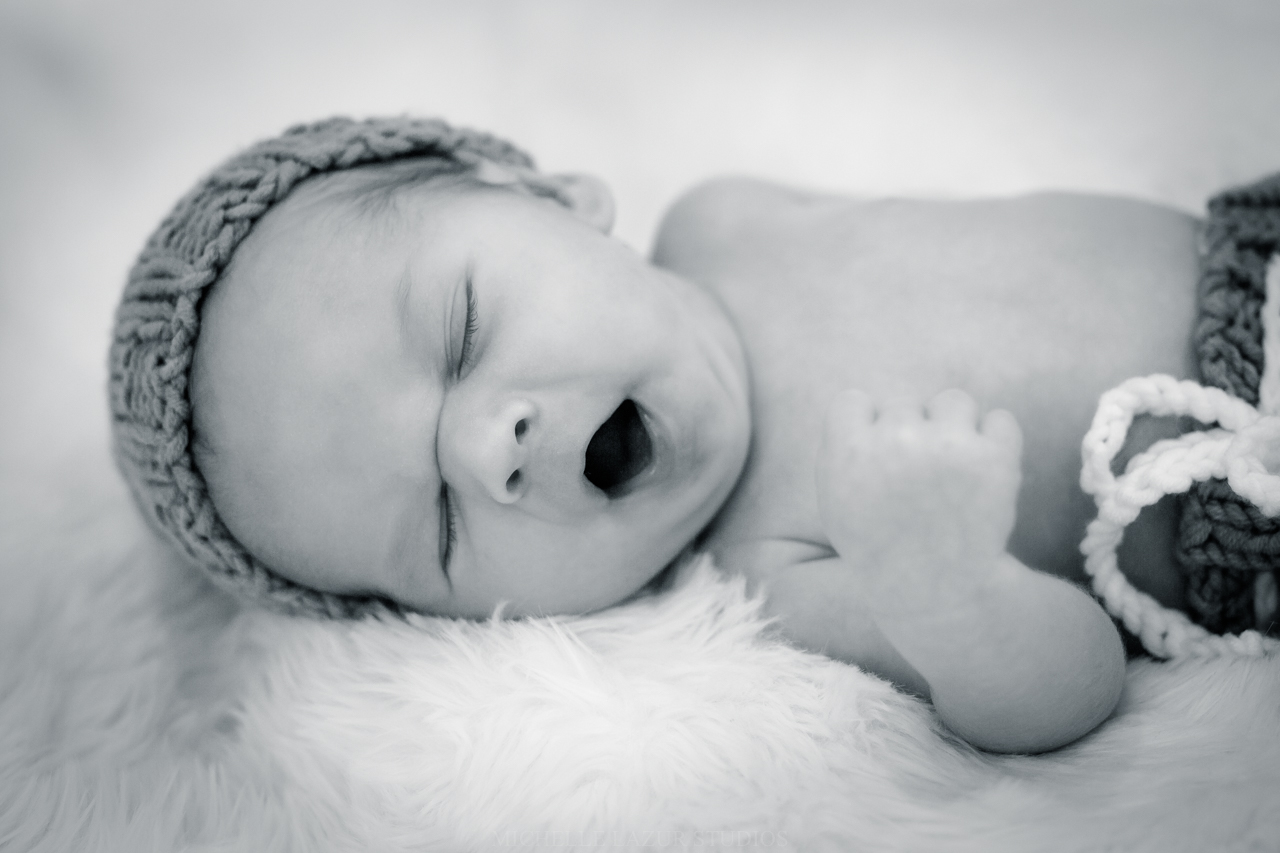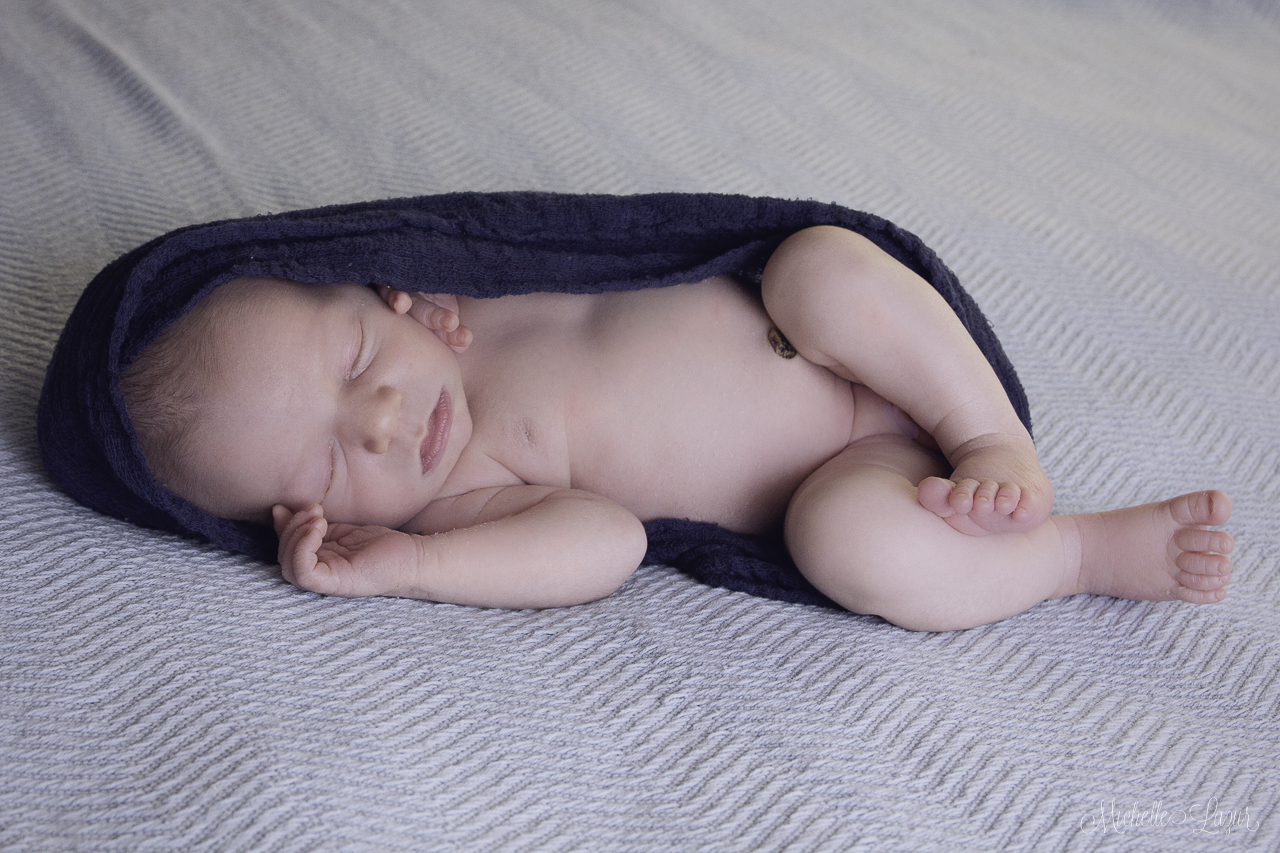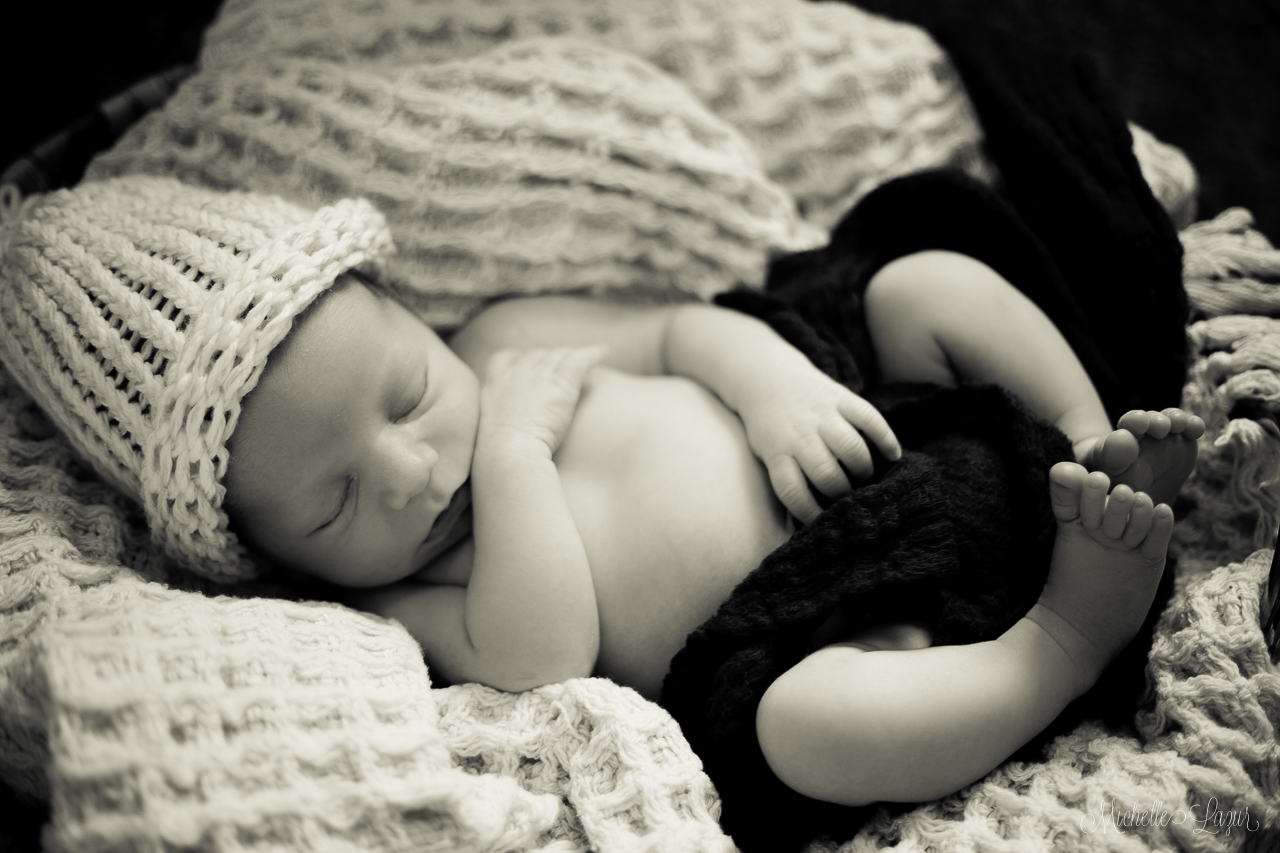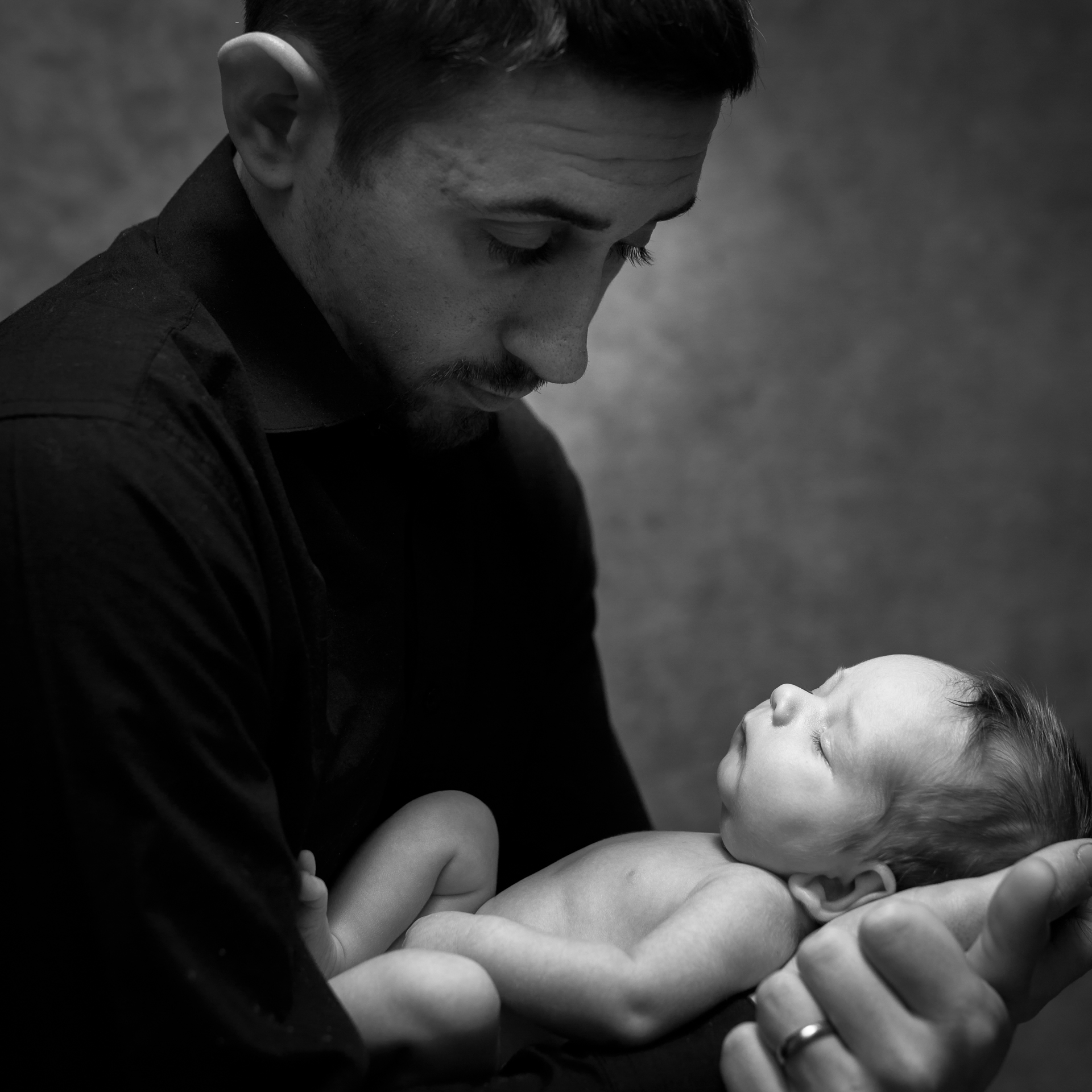 Mothers hold their children's hands for a short while, but their hearts forever.


– Unknown
---
Newborn Photography Sessions
Newborn photography sessions in Michelle Lazur Studio's studio in Ligonier, PA can take place up to 3 weeks of age for a "natural" shoot, or up to 2 weeks for a posed session. Posed sessions are best photographed when baby is 7-10 days old.
Many clients like to mix a few poses with natural moments. Some families who love the lifestyle look but do not feel their homes have enough light, will opt for a natural newborn session in the studio.
We have a large collection of blankets, furs, and props in the studio. There is also a queen-size bed as well as lots of windows with sheers to create beautiful images.
Immediate family members–Mum, Dad, & Siblings–are usually included in these sessions.
We have experience with posing babies. We will never place your baby into an unsafe position. We want to create images that are clean, beautiful and timeless. We accept a limited number of newborn sessions per month and they are usually M-Th. Newborn studio sessions last about 2-3 hours. When additional family members are to be included, this could take 3-4 hours.
We warm up the newborn shooting area of the studio well ahead of your arrival so it is nice and warm for baby.
If siblings and other family members are to be included, we will either shoot them first and they can leave, or have them arrive at the end of the session.
Are You Ready to Book Your Newborn Session?
Yes, I want to book now!
I would love to book my newborn session with Michelle Lazur Studios!
Terms & Conditions
Michelle Lazur Studios reserves the right to use any photograph in any form such as, but not limited to, the use in advertising, reproduction, and copyright. All images are copyrighted by Michelle Lazur Photography Studios, even those you purchase. Copying, scanning or reproducing images is strictly prohibited. Capturing images from this website is also against the law. All offenders will be prosecuted accordingly. Prices are subject to change without notice and are non-negotiable. Due to the custom nature of photographic products, no refunds will be issued. By hiring Michelle Lazur Photography Studios, you agree to these terms. Please note you will be required to sign a release and photography services contract before your session and we cannot photograph you without these signed forms. For more information about the Photographer's Copyright Law, please see this link: https://www.thelawtog.com/copyright-laws-for-photographers/