About Michelle Lazur Studios
Michelle Lazur from Ligonier, PA is a Photographer ∼ Videographer ∼ Storyteller
I've had a camera in my hand since high-school. Being photography editor of our yearbook for three years is where my love for portraiture began. Spending long hours in the dark room watching images come to life was my favorite thing to do, next to taking them.
In the digital age, with a background in design, I spent many years in graphic and web design, but was always drawn back to photography—to provide my clients with beautiful images for their web sites or marketing pieces. That, along with a kennel of beautiful Llewellin Setters, I found myself behind the camera more than anywhere else and I fell in love with pet photography.
But, portrait photography has always had my heart and in particular, I love the opportunity to bring out the beauty and inner-soul of women, babies, and children. Women will have their children photographed, but often do not want to be included. I feel your children deserve to have a heirloom portrait of their mother on their wall. Let me make a beautiful portrait of you. I promise you—and your family—will love and treasure it for generations.
I also believe a photograph should be printed. It should be a piece of art hung on the wall. Don't get me wrong, I love the digital age, and I love videography and montages, but photographs should be printed. My business and packages reflect that belief.
I love to work with my clients to create custom sessions and images that reflect who they are or who they dream to be. Or to tell a story with a video montage of a birth, a behind-the-scenes video of your photo shoot, or a remembrance of life. I love it all. I love to work with with clients and see the emotions when they see (and touch) their portraits or view their birth or BTS film.
Let's work together to bring to life the beautiful story of you, your life, your children in motion and print.
I look forward to meeting you, getting to know the real you, and together, creating images you and your family will treasure forever.
Love,
Michelle Lazur
Redefining the Portrait Experience
A portrait should be a work of art you want to printed and displayed on your wall.
I am a fine art portrait photographer. I invest a lot of time into planning your portrait session because I believe your images should be works of art. They should be heirloom quality and displayed on the walls of your home as such.
I feel it is important that we plan your wardrobe, your hair and makeup, and how you want to be photographed. 
Your session will be fully guided so you will never feel awkward. It's my job to direct your poses to produce the most flattering images.
Following your session, I will choose and professionally edit the images and 2-3 weeks later we will meet again to have an in-person reveal and ordering session. We do not do "online digital galleries." You will view the images in-person at the studio (or via Skype if you are long distance). 
I believe photographs should be printed, so I do not sell digital images. However, I do include one of every print you purchase.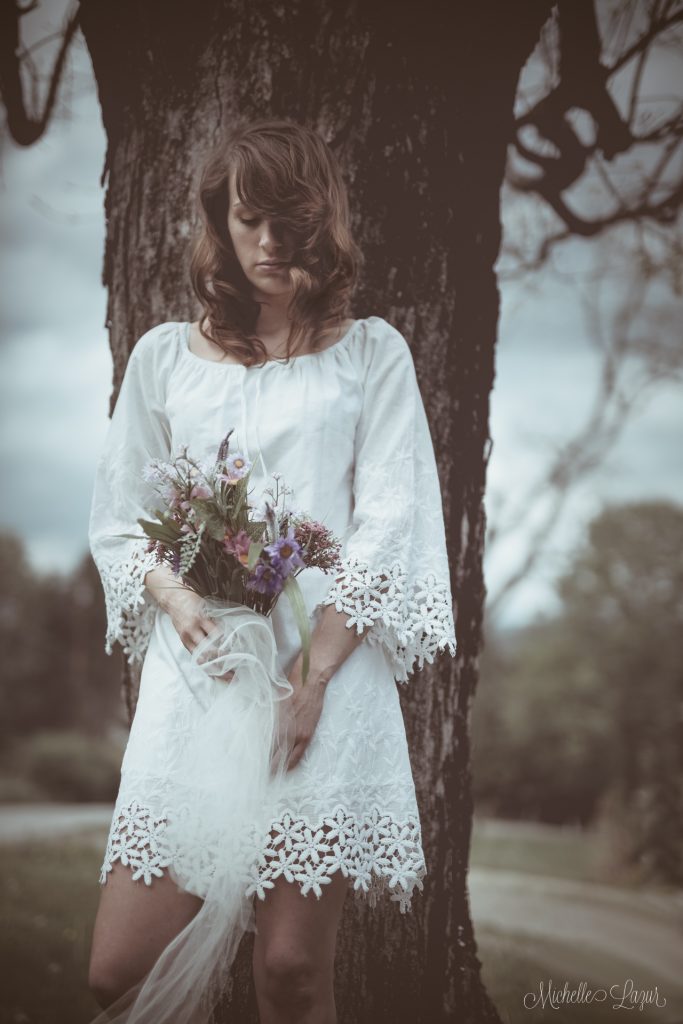 Terms & Conditions
Michelle Lazur Studios reserves the right to use any photograph in any form such as, but not limited to, the use in advertising, reproduction, and copyright. All images are copyrighted by Michelle Lazur Photography, even those you purchase. Copying, scanning or reproducing images is strictly prohibited. Capturing images from this website is also against the law. All offenders will be prosecuted accordingly. Prices are subject to change without notice and are non-negotiable. Due to the custom nature of photographic products, no refunds will be issued. By hiring Michelle Lazur Photography, you agree to these terms.